Delivering

meaningful


innovation

We support our Clients at every stage of their digital transformation journey while solving real-world problems.
Over
85%
of clients return
with new challenges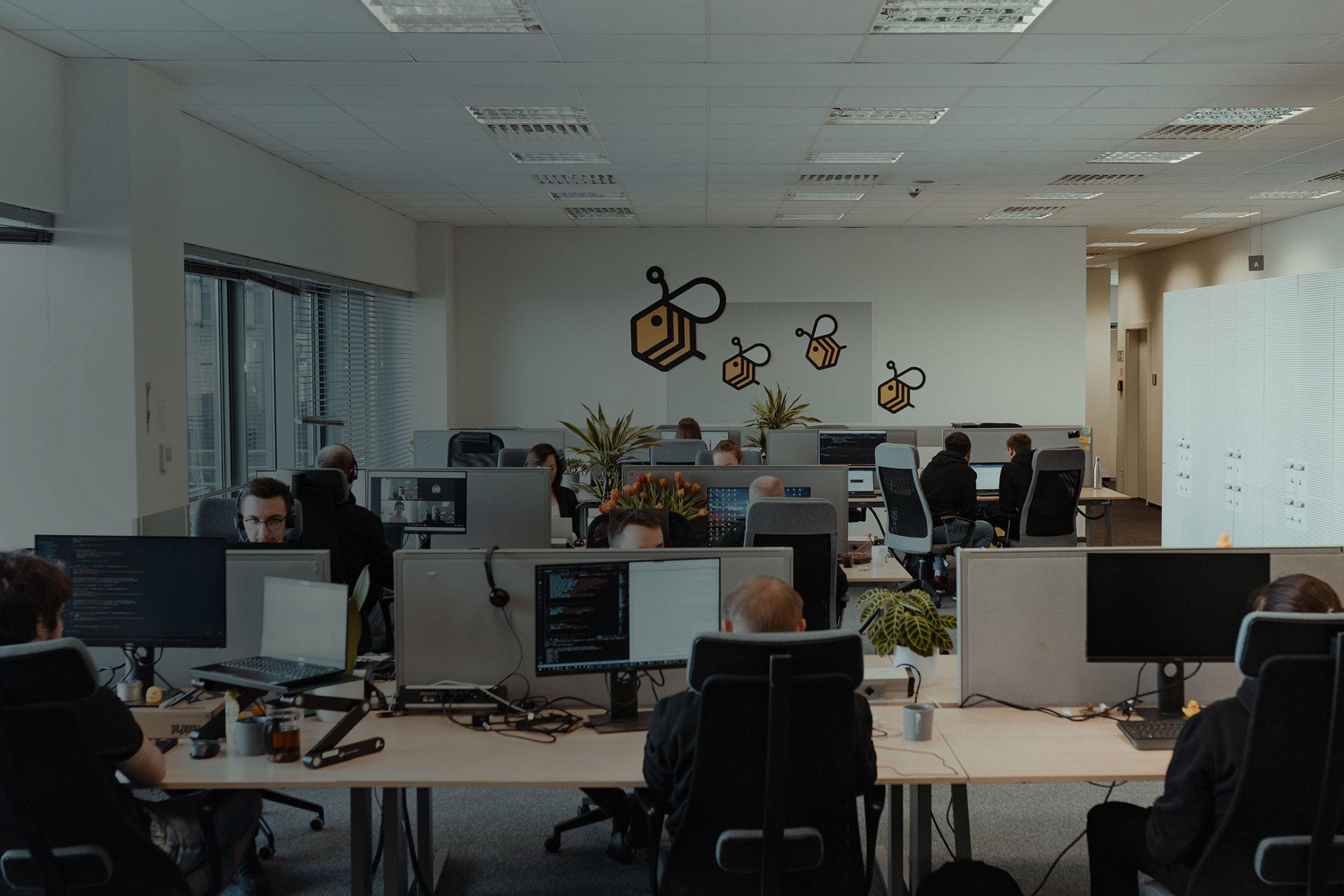 S1
Digital Advisory
From developing strategies, through implementing solutions to supporting implementation across the company. We cut through the hype of digitization and focus on actionable transformation roadmaps and security & compliance services. Work with us to get to where you want to be.
S2
Software Engineering
We deliver much more than just end-to-end software and hardware engineering services. We digitalize production and increase productivity using connected digital ecosystems. On top of that, we embrace emerging market opportunities thanks to ready-to-scale applications.
S3
R&D lab
Creating a real impact requires bold ideas. From technology scouting, through research and development to prototyping and retrofitting. We use our passion to tackle every type of business or technical problem. Work with our lab to bring your ideas to life.