Research and development
-
PoT, PoC
Validate your ideas through
rapid prototyping and testing.
In the simplest terms, R&D means combining your ideas and our knowledge. How? You can innovate your current offer, or find totally new solutions with us. We explore and experiment with new technologies, searching for new creative ideas that we can apply to your business needs.
01
BENEFITS
Translate your business concept

into working tech solutions.

In biotech and manufacturing, even the most revolutionary idea needs a prototyping phase and solid tech foundations to develop it into reality.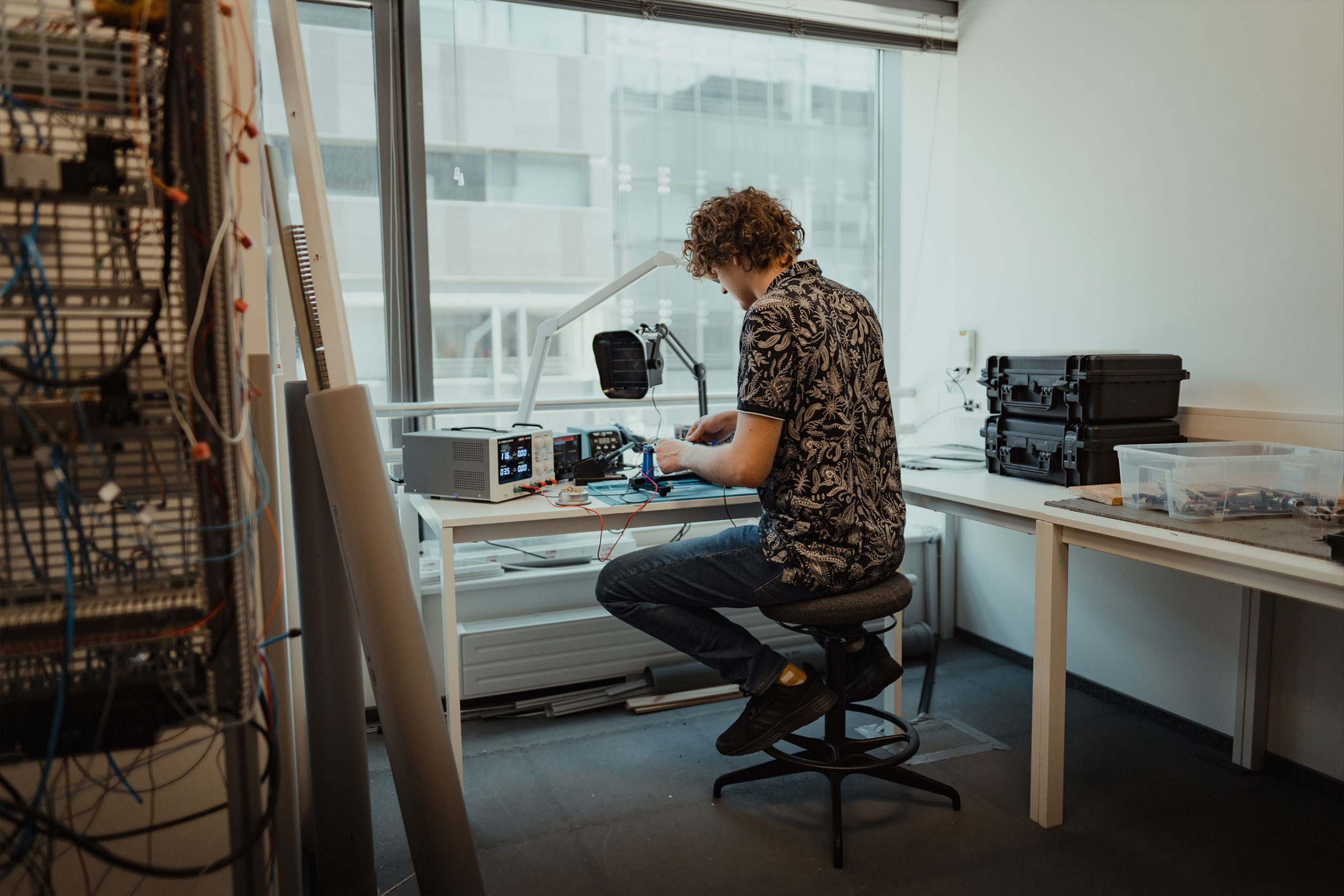 01
Improve

products

Solve current challenges by rapid and efficient prototyping of software and hardware
02
Speed up

production

Harness the newest technologies and make all R&D processes faster than ever.
03
New
expansion

areas

Discover and explore new areas of the biotech and pharma industries.
04
Maintenance

workflow

Avoid downtimes, automate and optimize the overview of services & hardware.
05
Manufacturing

Yield

Identify challenges and solve them to increase production.
02
FEATURES
We accelerate engineering and innovative R&D across
manufacturing, healthcare, biotech, and pharma.
The iteration process helps us constantly improve solutions and products before the implementation process begins. That's why our engineers apply a 3 area prototyping approach by confirming the feasibility of the concept, the viability of the technology and the business value of the idea.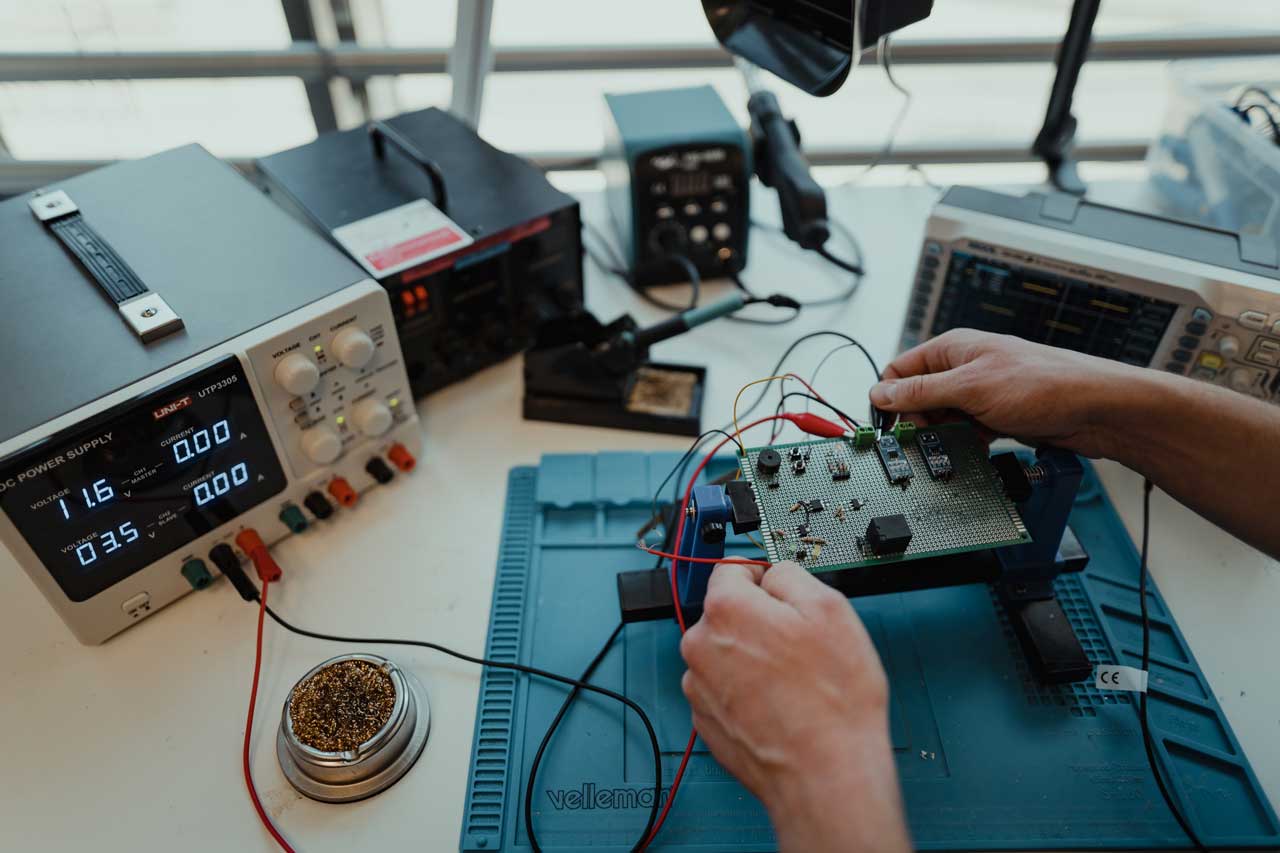 Design & Prototyping
Modeling features and processes
Verifying technologies
Testing usability
Providing life and value confirmation
Delivering E2E workable prototypes
Software and hardware

development
Setting up software and hardware
Scaling-up
Accelerating from pilot to final production
Building Industry-specific digital platforms that enhance new business models
Managing final solution, installation and service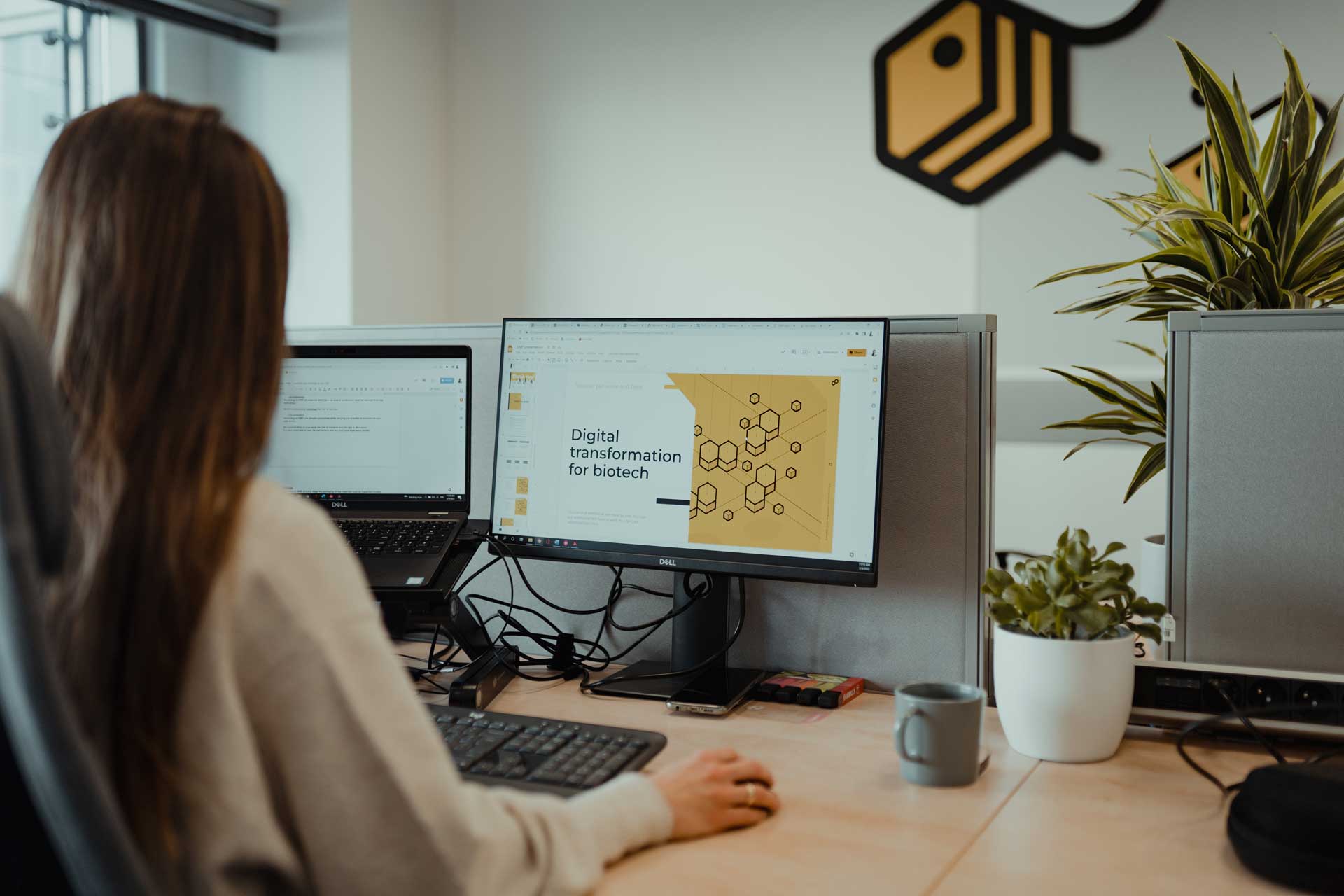 03
WHY US?
Beat the odds and deliver innovations with a team who know how to respond to your needs and goals. Our clients value our knowledge of manufacturing, biotech, and biopharma market trends and dynamics.
Technology solutions
We provide a broad range of technology solutions such as AI, ML, IoT, electronic, robotics processes, Automation (RPA), Cloud, Big Data, and more
Communication
We are proud of our high level of communication skills covering technical, managerial, and executive levels
Extensive industry expertise
We're focused on biotech, pharma, and manufacturing. Yes, we understand regulations, compliance & production processes
Agile approach
The iteration process helps us constantly improve solutions and products
before and after the implementation process