Pursue your career,

join

tech_hive

Choose your career path
We strive to create the best opportunities for our people's growth. Look for the next big step in your career.
HR & Payroll Specialist
Mid
Constructor / R&D Engineer
Mid
IT Security Specialist
Mid
Don't see an opportunity that fits you?
Contact us anyway!
We're always looking for vibrant innovators.
Application

Screening call

People & Culture interview

Position-related interview

Congratulations! Welcome to tech_hive!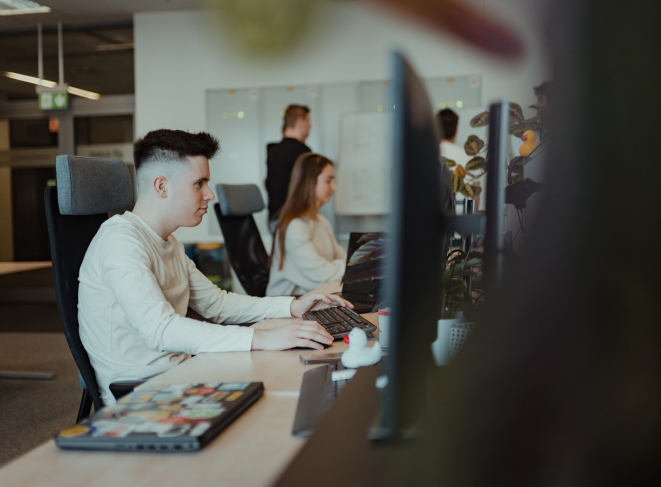 What makes A4BEE a great place to work?
Working at A4BEE means being a part of an

inclusive and empowering environment.

We strive to create a community that values

trust, high quality, relationship,

and

passion.

And yes, our team members are the best.
Work as you like
We do care about our team's needs, and we encourage people to work at a time and in a place where they feel the most productive.
Remote work
Workations
Comfortable offices (Warsaw, Wroclaw)
Self management
Focus time
Never stop growing
We value personal and professional development. That's why we do care about our team's intentional growth support.
Individual career path
Tech_hive Software Academy
Tech_hive Self Growth Academy
Time for self-development
External workshops and certifications
Culture of feedback
Use benefits and perks
Technology is the heart of everything we do, but we are much more than that.
Co-financing of private medical care
Co-financing of MultiSport card
Referral bonus
Internal library
Knowledge sharing sessions
Integration events
Always feel welcome
We care about people. Our environment will make you feel you are in a good place.
Weekly casual breakfasts
Mentoring sessions
Birthday celebrations
Team retreats
Servant leadership culture
It's all about people
Why don't you join the hive where 100+ curious minds get along well, invent the next big things in the lab, play board games, drive gokarts, swim in ice, travel the world… but first - work with passion to deliver digital innovations.