5 min read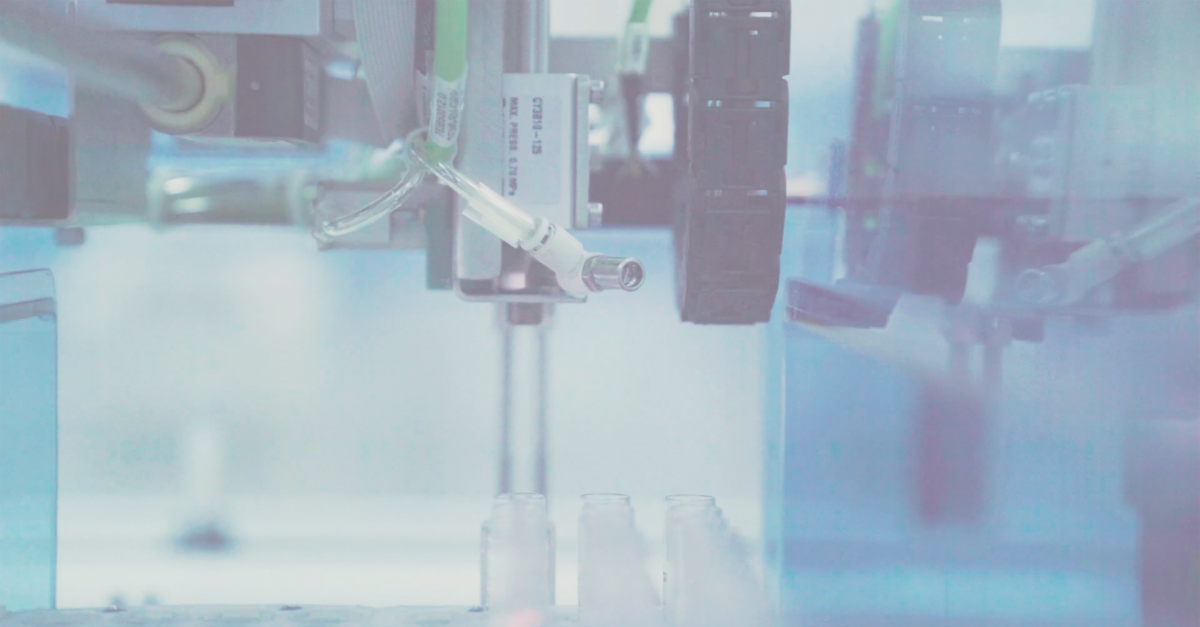 What is Lab Automation?
Lab automation helps scientists in their work. What does it actually mean? Many activities done in laboratories are already automated — not only manual actions previously done by humans but those only imagined before, that no human was able to perform. For example, an automated pipetting machine can reduce manual work in certain laboratories by 80%. New possibilities came with automation — precision, scale, and data, enabling even more opportunities and challenges. The frontier of the automation process is being constantly pushed and becomes broader every day, as automation delivers solutions in fields of science never considered as being capable of becoming automated. One of the key factors here is that automation enables scientists not to worry about the machinery needed for setting up a process and focus on the process itself. In fact, the demand for automation, data collecting, and most of all — compatibility is so high that many projects focus on so-called "retrofitting" where new technologies are applied to not–so-up-to-date laboratory equipment.
Compatibility
More and more companies are seeing compatibility as an inevitable direction of future development. Scientists operating in automated laboratories, with all the data already collected, are struggling to compare this data not only with other companies but many times even within their own company structures. Lab Digitalization is helping in this by standardizing data and making it available to others, ultimately providing an exchange of the data in a connected system. This is becoming even more important, considering we are now living in the Internet of Things world, where every device surrounding us tends to have connectivity options and more data is kept in cloud solutions.
Modularity in the context of lab automation
When it comes to the bioprocess itself it is most likely to be designed by a scientist, with not much engineering skills enabling him/her to assemble all laboratory equipment needed to conduct a process. On the other hand, not many engineers have sufficient knowledge of bioprocess, and designing a process line could be a great challenge. But this is changing as automation becomes more human-friendly and modular. The concept of modularity basically means that devices become more granular but more compatible with each other, so in the end, they can be combined to perform complicated actions. One of the standards enabling modularity is MTP (Module Type Package) developed by Namur.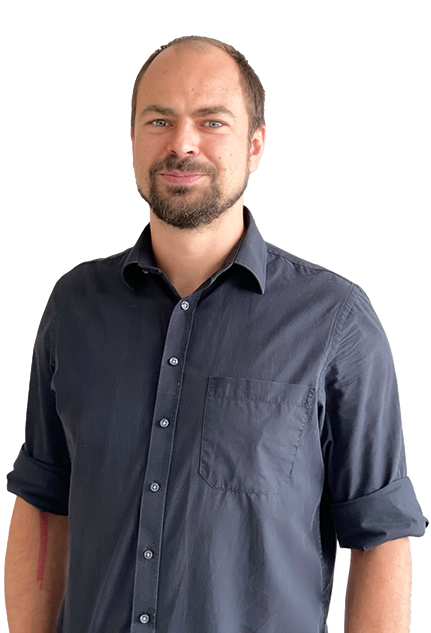 The benefits of automating processes in laboratories combined with modern IT technologies are far beyond just taking actions and collecting data
Karol Doroszewski
IoT Engineer
ML and AI (Machine Learning and Artificial Intelligence)
The benefits of automating processes in laboratories combined with modern IT technologies are far beyond just taking actions and collecting data. Not to mention better waste management, more efficient power management, saving space, etc, the technology enables brand new applications such as predicting the outcome of a process before it ends or helping in designing the "golden batch". With machine learning, we are now able to analyze many factors influencing the process and insights that have never been possible before. With Artificial Intelligence it becomes possible to specify the needed compounds and the process will be designed by AI.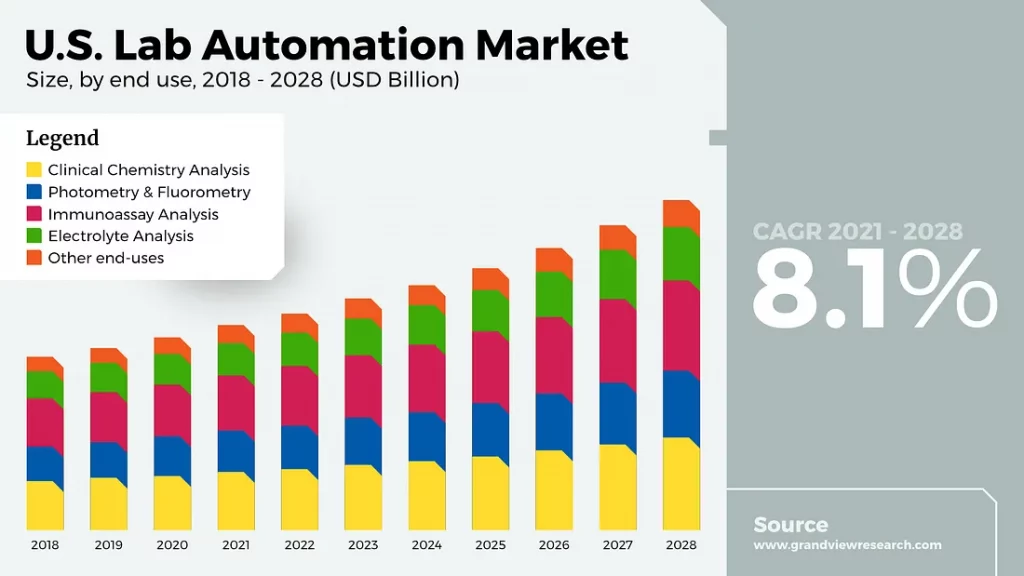 Lab automation – future, or the standard
The ultimate goal of these changes will be establishing a dark factory, or to be more precise — Dark Laboratory, where no human interaction will be needed anymore. This concept might sound like a distant future, but in fact, we are getting closer to it at a faster pace each day. Many technologies are being developed towards this solution. Whether it is about common standards, design, concepts, and a general understanding of processes in laboratories. Check out our case studies about digital lab automation!
The general direction of where this is going becomes clear — to minimize the gap between a concept born in man's mind and the possibility to implement it in the physical world.