Creating Digital Lab


for biotech
global players
Scope
IoT / Smart Devices / Digitalization / Automation / Data Gateway
30+
devices connected with unified communication
5
cloud platforms tested & assessed in lab environment
65%
reduction of data collection time
01
CLIENT
The client is a
global bioscience corporation

that delivers innovative biotech and healthtech solutions.

It deals primarily with discovering new medicines and ways to treat rare diseases, advancing genome editing technologies, and developing innovative components for laboratories.
02
BUSINESS NEED
The company's goal was to

introduce an innovative, highly digitalized laboratory by leveraging smart, emerging technologies and procedures automation. They wanted to introduce the Lab of The Future with ubiquitous connectivity.This was supposed to accelerate work and improve the decision-making process thanks to sophisticated

digital tools and solutions based on the IT environment.
03
CHALLENGE
How to
connect and digitalize
lab equipment
Diverse ecosystem of systems, processes, and datasets

Different types of equipment (bioreactors, chromatography, scales and weight terminals, pumps, or spectrometers)

Insights were difficult to ascertain

The amount of manually collected data made processes very cumbersome and challenging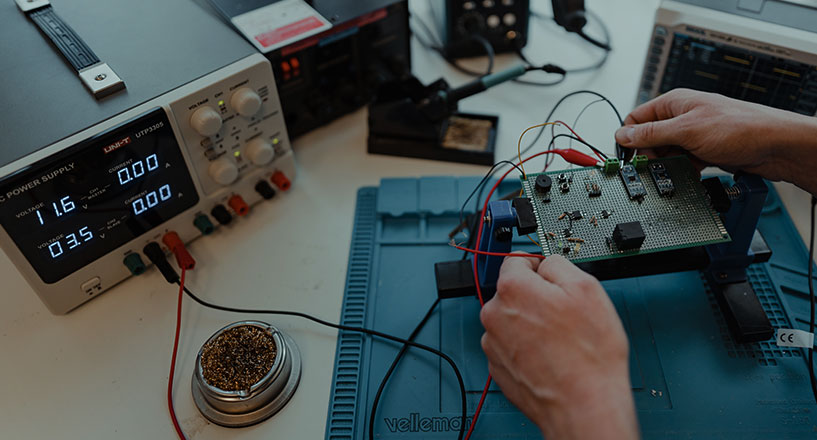 Creating a vision for the
Lab of the Future
We had the privilege of supporting our client in creating the strategy vision for the lab. Working on a shared vision in collaboration with different departments from the client's organization and lab equipment providers, we created a roadmap to maximize the efficiency and performance of lab processes and operations.
Integrating
lab equipment

& consolidating data
We designed several IoT and infrastructure solutions and deployed them in the lab environment. The main component we developed was the Data Gateway. DG was responsible for collecting all data and sending it to the cloud platform for further analysis. Data gateways mounted on devices captured data streams directly from the physical interfaces (RSS-323). We connected to systems like the Laboratory Information Management System (LIMS) or Distributed Control Systems (DCS ) whenever possible. All connectivity was secured and embedded in the corporate network.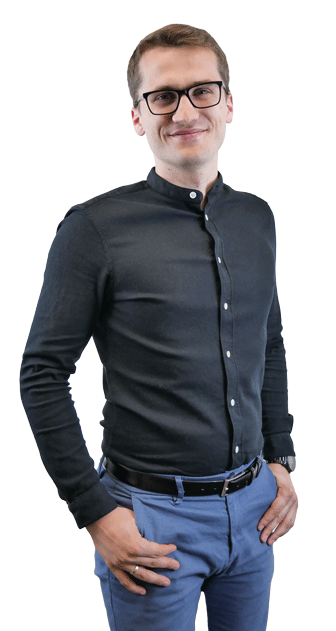 In 2021, we worked on designing and building prototypes of smart modular sensors. We used the OPCUA communication standard, and MTP data model. In this case, we were able to lay the foundations for the lab of the future to get safe, effective new therapeutics into production quickly.
Rafał Cieślak
Lead of Digital Lab
Technology used
3D Modeling and Printing
IoT and OT communication protocols
Microcontrollers
PLC programming
Python
C/C++
JS
05
OUTCOME
Thanks to the solution from our team, the client

gains control and communication capabilities

that turn laboratory data insights into

productive outcomes for both upstream and downstream processes.

In addition, the digital twin of the lab is ready and can be used to

enable capabilities like Machine Learning and Artificial Intelligence.

As a result, our client was able to:
Digitalise the work in the lab and move to paperless processing
Reduce times of experiment cycles, data collection by approx. 65%
Enable an intensified & continuous process
Increase data visibility - near real time data collection
Enable collaboration
Elimination of manual errors / Improved data quality
30+
devices connected with unified communication
5
cloud platforms tested & assessed in lab environment
65%
reduction of data collection time