5 min read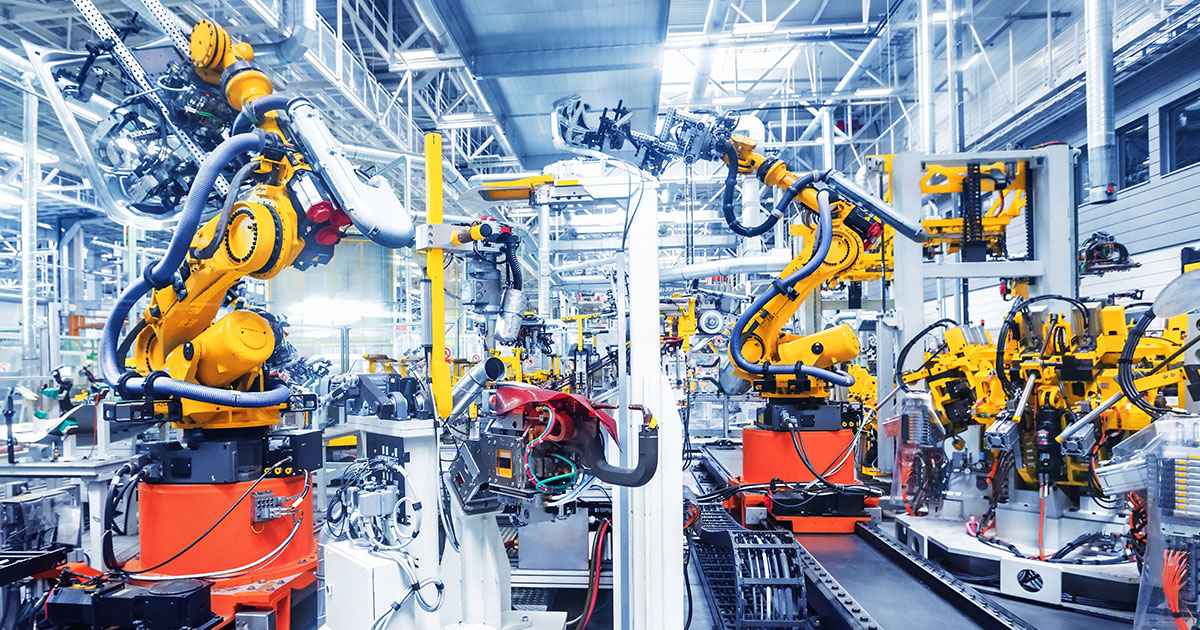 In the rapidly evolving landscape of industrial equipment and manufacturing, the concept of modularization has gained substantial traction. Among the various modular and plug-n-produce approaches, the Modular Type Package (MTP) approach has emerged as a game-changer, offering unparalleled flexibility, scalability, and efficiency.
MTP, MODULARITY and PLUG-N-PRODUCE trajectory
The trajectory of MTP points toward its status as the industry standard. With its origins dating back 25 years and bolstered by numerous consortia, this concept has gained solid traction, particularly within process industries. By facilitating continuous processing through reduced changeover times and equipment vendor agnosticism, MTP has garnered substantial interest from end-users.
As biotech, pharma and chemical end-users strive to optimize their operations and adapt swiftly to changing market demands, POL (Process Orchestration Layer) and PEA (Process Equipment Assemblies) vendors find themselves at a critical juncture. As competition intensifies efforts to adopt this framework, its potential as a competitive differentiator becomes increasingly clear.

10 imperatives
In this article, I delve into the crucial technological imperatives that PEA vendors need to embrace in order to create equipment modules that align seamlessly with the MTP approach. (Read more about the MTP framework here)
By understanding and implementing these imperatives, PEA vendors can unlock a competitive edge, streamline their production processes, and cater to the ever-growing demand for modular, adaptable, and interoperable industrial solutions. From design principles to integration aspects, this article serves as a comprehensive guide for PEA vendors to navigate the dynamic landscape of modular technology and emerge as leaders in the industry.
You can read more about the drivers and challenges of MTP adoption for Module Producers here.
MTP Structure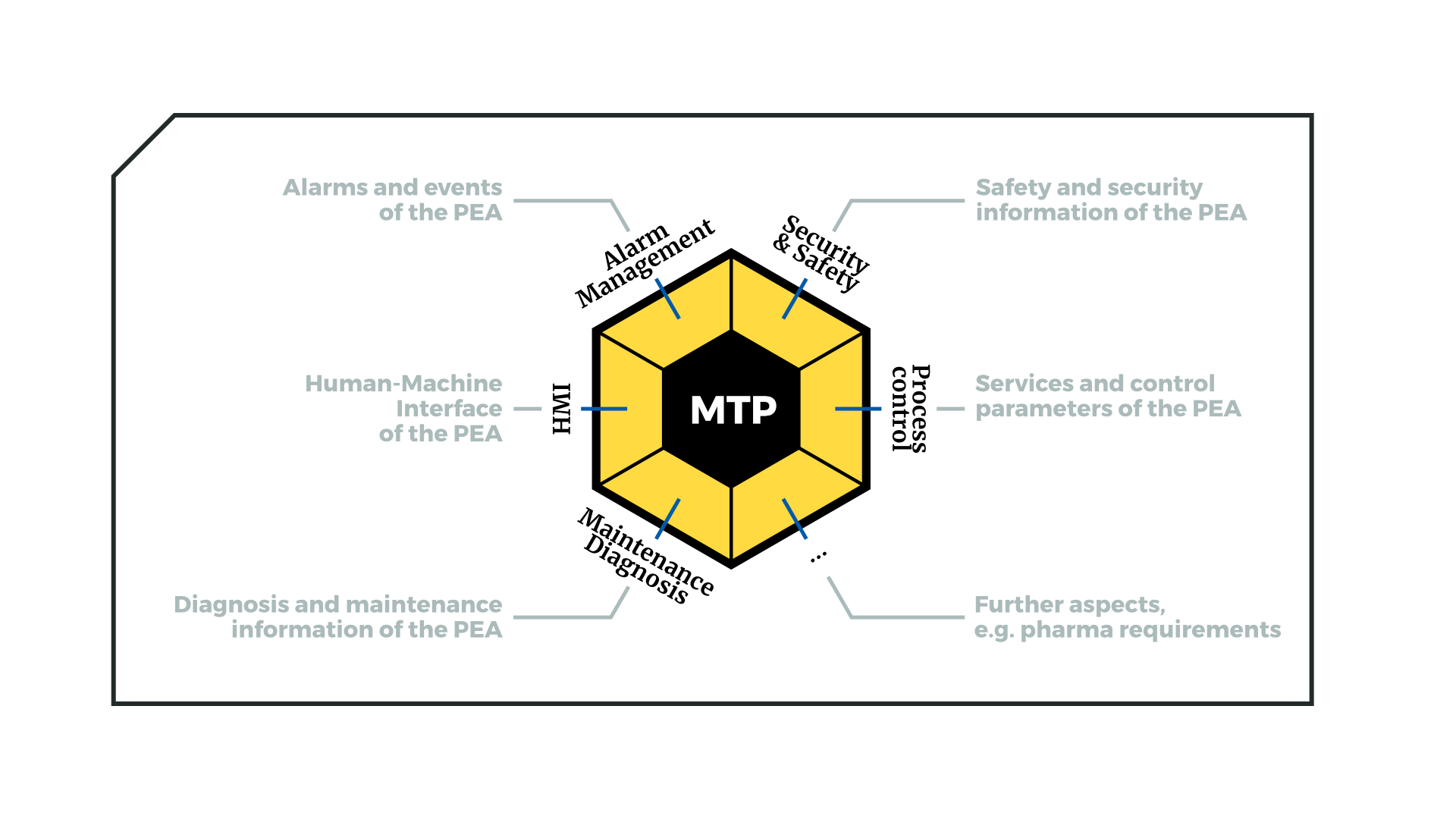 IMPERATIVES to create equipment modules compliant with MTP structure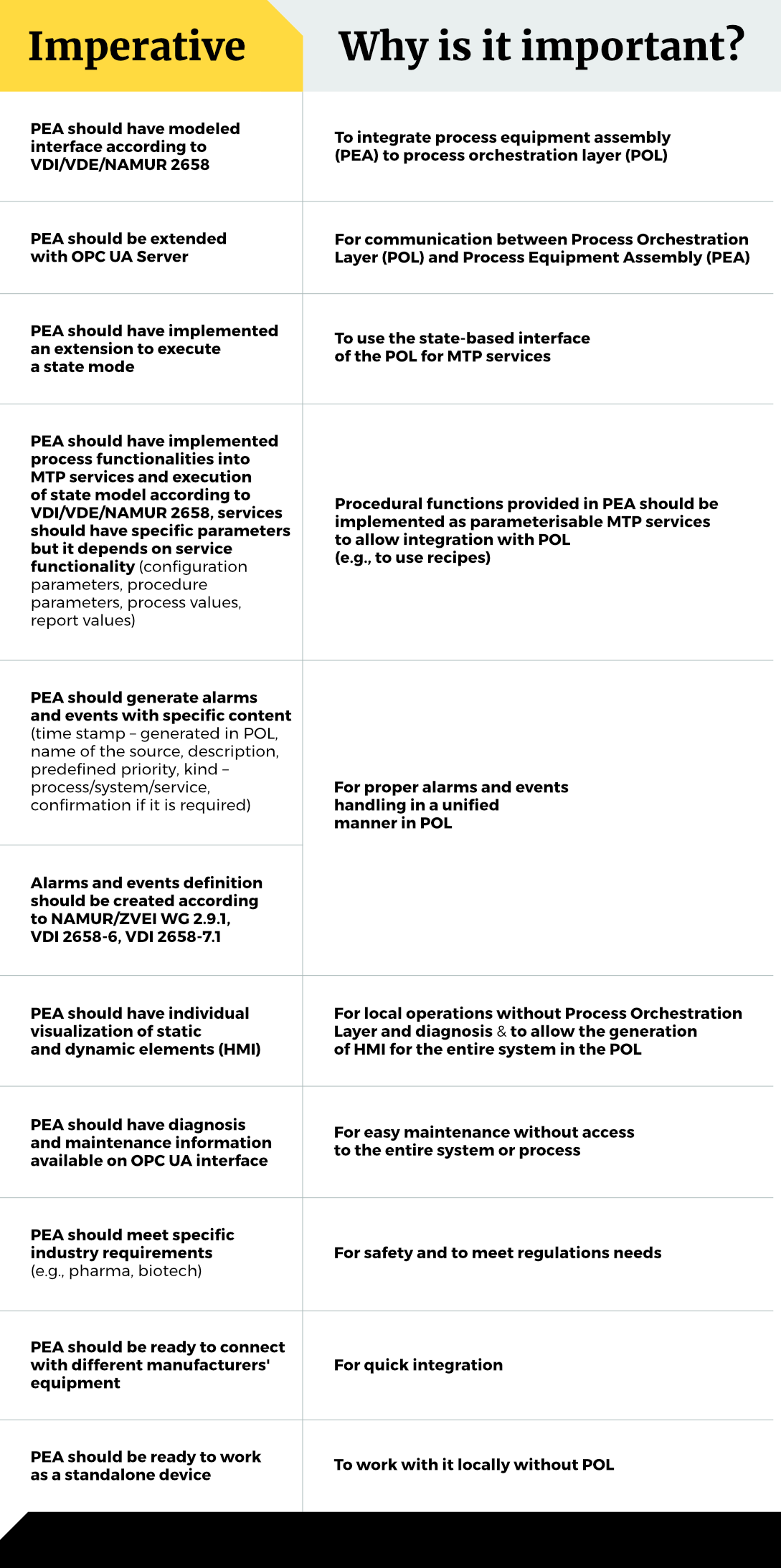 What next?

The MTP concept is now mature enough for PEA implementation by module vendors. Existing POL systems can already process MTP files and manage such PEAs effectively.
Although MTP is not yet widely adopted, it has the potential to become a standard rapidly. Those who are unprepared might fall behind, giving an advantage to early adopters.
At A4BEE, we are well-equipped with the necessary expertise, experience, and skills to guide you through your MTP journey. For more information, refer to our detailed A4BEE MTP offer.