Driving & implementing


digital transformation
for biotech
Scope
Digital Transformation Strategy / Cloud / Automation / Digital Twin / IoT
Timeframe
Long-lasting partnership
250+EUR
millions in potential revenue
28
new devices prototypes
36+months
digital transformation program
01
CLIENT
Our client is a leading

multinational science and technology company.

The organization operates across

healthcare, life science, performance materials, pharmaceutical, and chemical.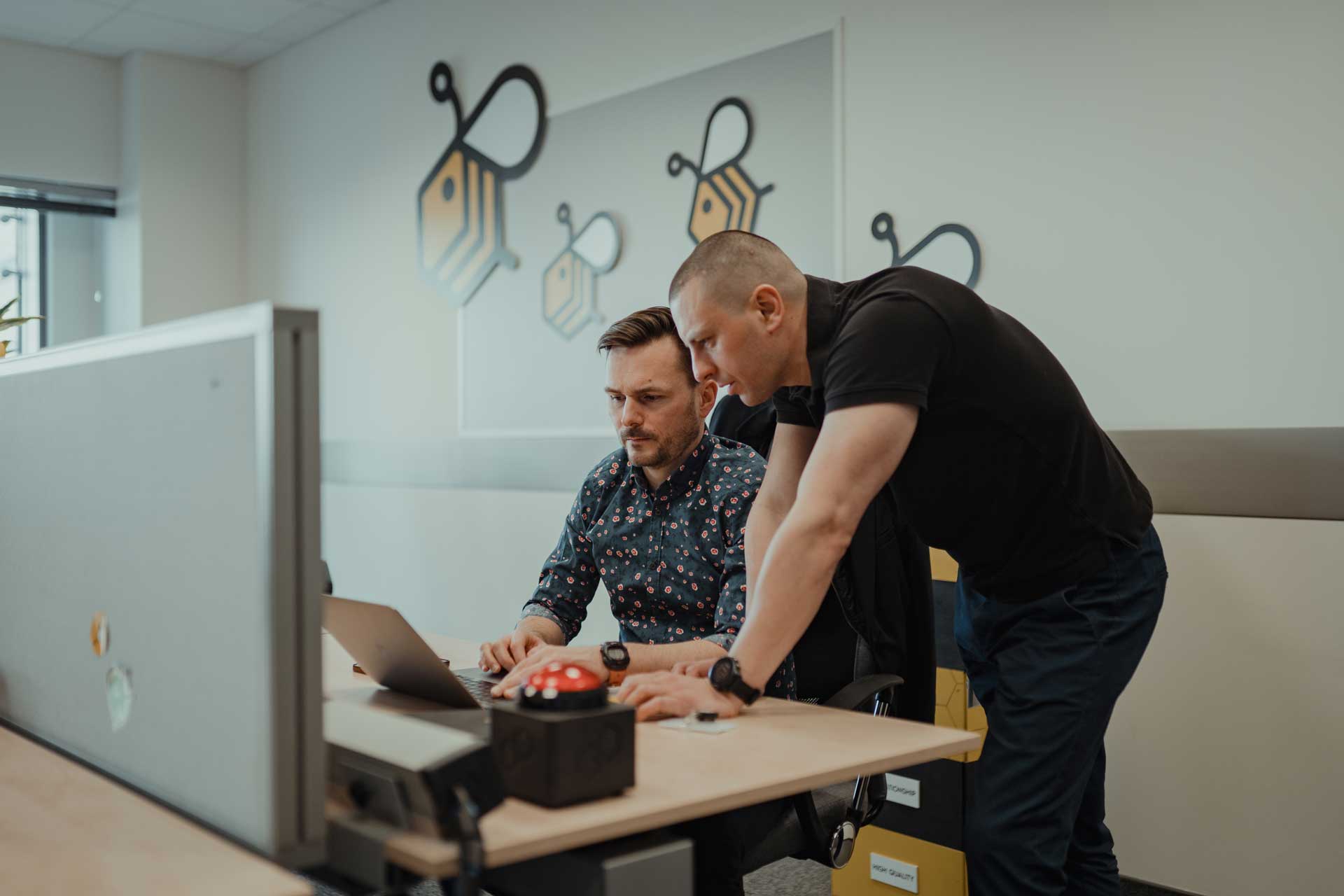 02
BUSINESS NEED
To become a leader in Facility of the Future offering,

our client is committed to reimagine end-2-end bioprocessing as the confluence of

Process, Process Analytics and Digital technologies.

To address this goal the company decided to establish a

"Bioprocess digitalization program" and was on the lookout for a long-lasting tech partner.
03
CHALLENGE
How to
bridge tech gap in the biotech sector
How to address legacy solutions challenges: old technology, lack of flexibility, slow pace of improvements/innovation, high maintenance costs
How to transform from biotech equipment manufacturer to biotech digital leader
How to design an end-to-end digital strategy supporting existing and new products for the biotech sector
How to build digital-native teams equipped with business and technical knowledge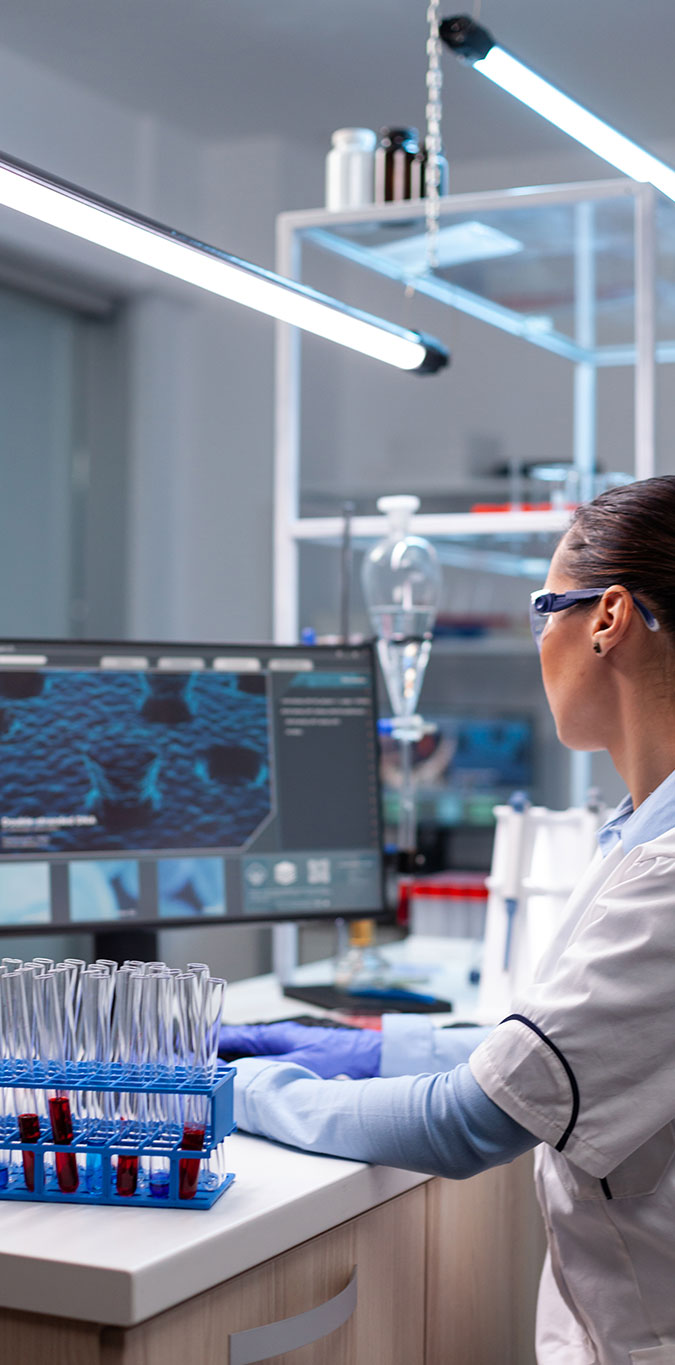 04
SOLUTION
Embracing
digital transformation

in bioprocessing

To tackle the challenge of driving a bioprocess digitalization program, our experts put a lot of effort into examining the technology landscape, company culture and business processes. Deep knowledge about the company enable us to look for solutions that are best suited for the organization's expectations.
We have supported our client with a holistic approach towards Digital Transformation, including
Digital Strategy Envisioning and Definition
Market research and competitive analysis
Multiple business cases for digital products, services, and platforms
Enterprise architecture for the entire digital transformation program
The Specific technical architecture for platforms and products
Consulting, architectural, and development support
CI/CD services spanning across OT and IT environments
Extensive hardware, software & service prototyping and R&D services
Productizing and scaling
digital innovation
Additionally, we have successfully delivered 30+ technology-driven projects and PoCs, including
Digital Lab Concept
Voice and AR assistants for Lab environment
Blockchain Strategy for Biopharma Supply Chain
Electronic Batch Record based on blockchain
Cloud Strategy as a part of the Facility of The Future concept
Data Lake for Biopharma Manufacturing
Digital Marketplace for Life Science
AI Strategy in Facility of The Future
Move to an
agile way of working

while staying compliant

Alongside exceptional development implementation, we also extended clients' capabilities to fill crucial gaps and enhance the project security. We empower the organization to tackle security challenges with a business-driven approach that lets it meet regulatory requirements, mitigate risks, increase stakeholder confidence and improve the program's reputation.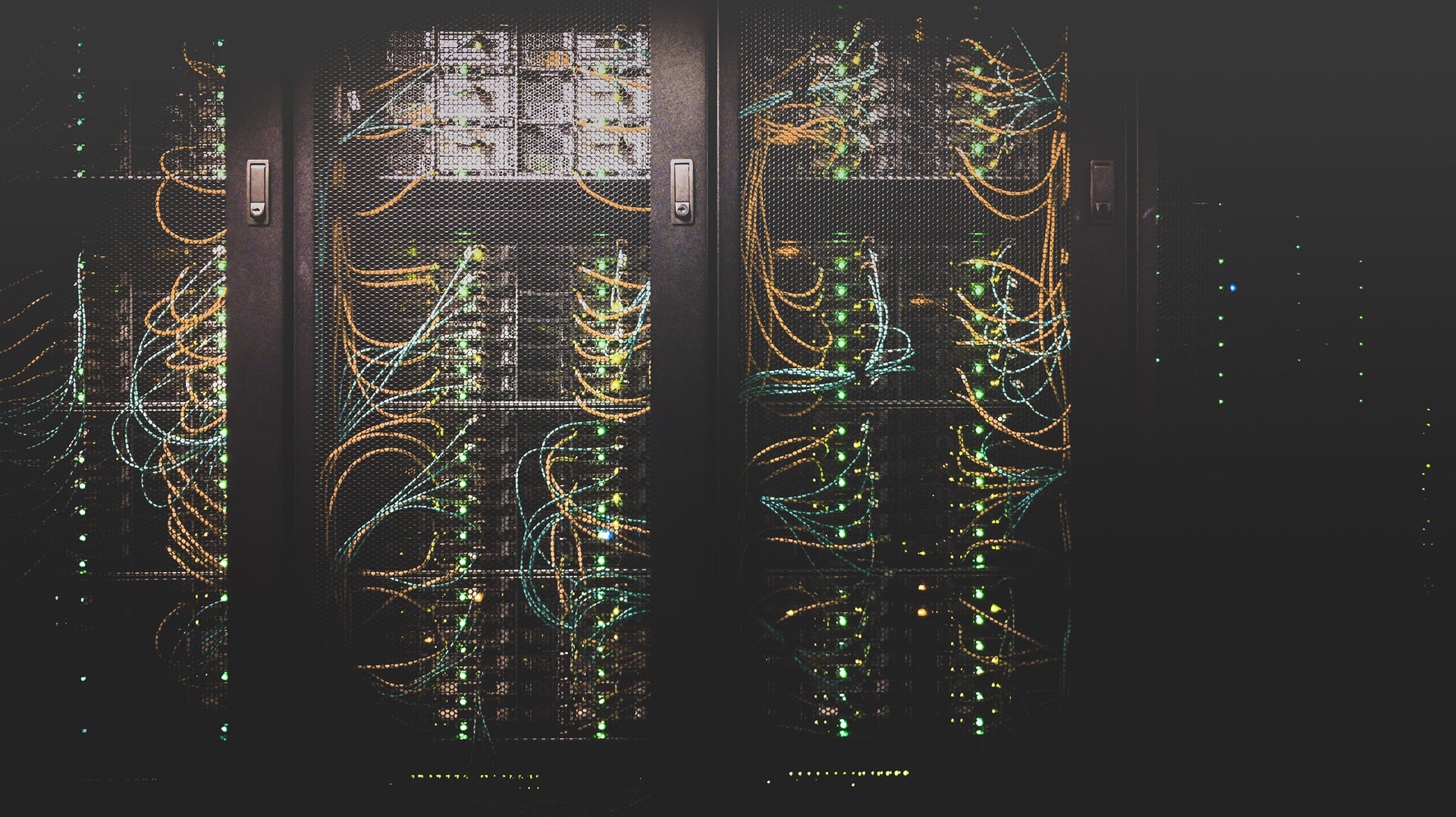 Technology used
OT (PLC)
Embedded
On-prem
Cloud
IoT
AI/ML
VR/AR
Blockchain
Digital Twin
Platform
Analytics
Automation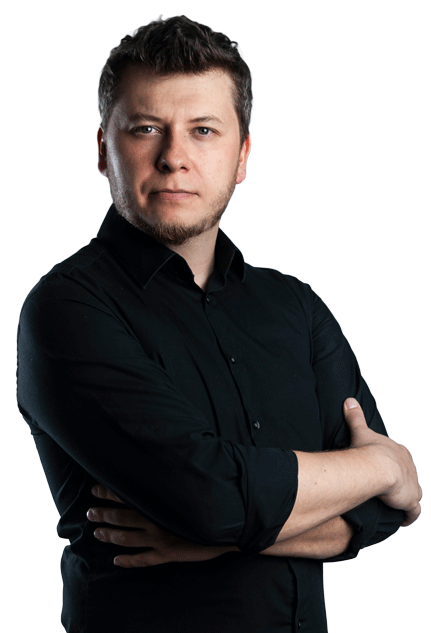 During our long lasting relationship we empower the Customer to change their innovation mindset. From isolated digitization efforts and perception that innovation is an engineering problem to synchronized, coordinated efforts across all manufacturing sites and business units.
Łukasz Paciorkowski
CEO
05
OUTCOME
Delivering meaningful solutions is always the end goal when we work with a client.

After our initial cooperation, we worked on 30+ projects and Proof Of Concepts.

As a results our client was able to:
Became a leader in Facility of the Future offering
Empower researchers with machine intelligence
Build interoperable research ecosystem
Break down research barriers
250+EUR
millions in potential revenue
28
new devices prototypes
36+months
digital transformation program